The 2015 Taxista Project began a series of trainings that will certify taxi drivers as Emergency First Responders.
Taxi drivers are often the first on the scene to transport individuals who call for assistance from remote places where ambulances do not go.
Taxista training increases the likelihood of improved outcomes in emergency situations for rural individuals and families.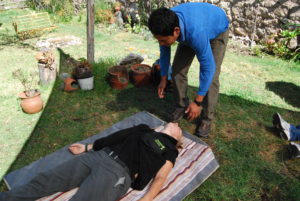 It also helps bridge the gap between urban and rural communities.
Collaboration and support from MDs at University of Utah's Global Health Fellows Program is making this training an outstanding model for future work.