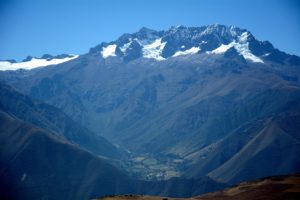 Crescendos Alliance was founded in 2012 by three friends determined to improve the quality of life in remote, rural settings. Diana, Liz and Justine share a love of the mountains and the way of life in rural communities now threatened by urbanization and often overlooked by other aid organizations and even local governments. (Check out our Bios under the "People" tab!)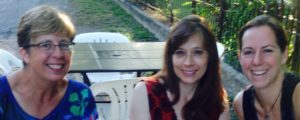 Our Peruvian Crescendos Alliance programs continue to produce results, follow our on-going work on our Facebook page.
2016
Two full medical brigades to the coffee grower communities in the Yanatile Valley
On-going counseling for at-risk Quechua youth.
Implementing, Happy Health Farm Kids & Second Phase of the Water Project
New! Biohuerta (Greenhouse) Project-–teaching sustainable, small-scale, organic vegetable gardens.
2015
Continue with on-going humanitarian programs
Expand programs to lowland coffee growing areas
Test Water Project results and interventions
Using geo-coded databases start proposing new research based on baseline understandings of communities.
Child growth and nutrition-high altitude, "tierra"
Neonatal health problems
Emergency medical transport
2014
Fellows from International Medicine/Global Health Program U of Utah
Full Time Bi-Lingual Social Worker in place
Full Time RN (Peruvian) on Crescendos Staff
Graduate and Undergraduate students from ISU-summer research and community projects
Water Quality Research—Water Engineer, Multi-disciplinary Peru-US team.
Established library at grade school in Kacllaraccay and school supplies
Teen After School Program in Maras
First community work with coffee plantations in Quillabamba area-NEW SITE for Crescendos
Funding for Health Education Scholarship Program—local teens going to university to become Doctors, Nurses, Midwives and Dentists.
2013
Crescendos MDs and supervised medical students working at local district clinic
Sponsored local kids and adults soccer teams and championship tournament
Data gathered and analyzed: 100% households surveyed, water distribution mapped via GIS, morbidity/mortality data from district clinic, trauma registry WHO standards
Classes taught to district health professionals: Ultrasound for emergency and obstetrical patients
501c3 status obtained
2012
Establish relationships with community in rural Peru
Sign MOUs with community, clinics and local authorities for the "mini-clinica"
Contract for construction with local in-kind donations of labor, Feinberg School of Medicine grant
In-residence fourth year medical student to get clinic and programs off the ground
Start process to get 501c3 status-Idea of * Crescendos Alliance*
Community interviews-
Open new Mini-clinica November 2012